If your garage door is not operating properly or if the door poses a potential safety or hazard issue, it would be a good time to consider replacing your garage door.  Another reason to replace your garage door is to enhance your home's curb appeal and update the esthetics of your home.  Look at the difference it can make!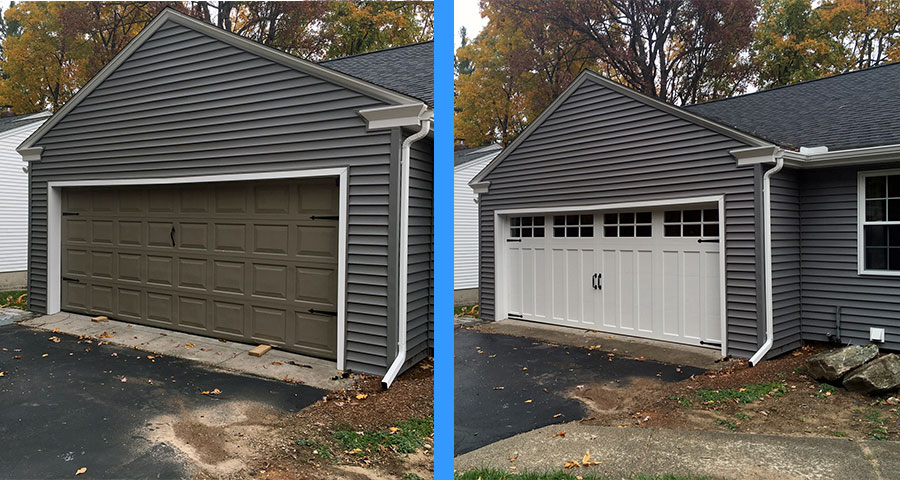 If you are considering a remodeling project, replacing a garage door is a big return on your investment and increase the value of your home at the time of sale.  If your garage door is fading in color, sagging or very old and not operating as it should, it may be time to consider replacing it.
If you are considering repainting your wood garage door, we recommend to research the cost to replace compared to replacing it with a pre-painted steel garage door because it many be a better value in the long run.  Another fact to consider if you are thinking of repainting your garage door is that paint adds significant weight to a door which may adversely affect the performance of the door and door opener by adding extra strain to the spring.
We do not recommend that you try to fix a broken garage door on your own. Depending on the materials, the door in your home can weigh hundreds of pounds and, moreover, there are hundreds of pounds of spring tension on the door! You should always have a professionally trained, licensed, and insured door technician address repairs, adjustments and new installations.